2014 USA Fall Commencement
USA Alumnus and Trustee Dr. Steven P. Furr to Speak at USA Fall Commencement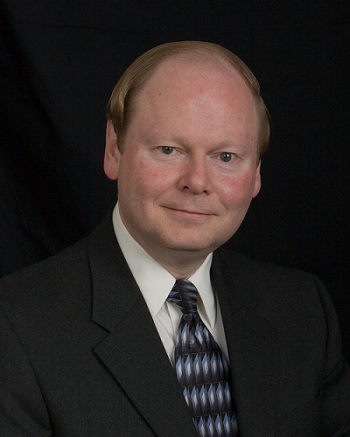 Dr. Steven P. Furr is the chairman pro tempore of the University of South Alabama Board of Trustees and a family medicine physician based in Jackson, Ala. Furr and his wife, Lisa, have been distinguished members of the USA family for decades and are a team in their philanthropy to the University.

Since earning his bachelor's degree in biology in 1976 and his doctor of medicine degree in 1981, both at USA, Furr has remained engaged with his alma mater, serving on the Board of Trustees since 2006, serving as founding chair of the Children's & Women's Hospital Development Council and on the USA 50th Anniversary Annual Fund Alumni Leadership Council.

This spring, he was honored by the USA National Alumni Association with a Distinguished Alumni Award. Recently, he spearheaded the creation of the USA Board of Trustees Endowed Scholarship Fund, which will provide a scholarship to each incoming freshman class's top academic performer. Current and former trustees already have committed more than $125,000. All gifts will be matched through USA's Mitchell-Moulton Scholarship Initiative.

The Furrs have responded often and generously with gifts to a wide range of projects at USA, including the College of Medicine, Jaguar football, the Moulton Tower campaign, the Mitchell Cancer Institute, the 50th Anniversary Annual Fund, and most recently the USA Children's & Women's Hospital.

"Team Furrs'" latest gift is a very generous legacy commitment that will substantially advance the Children's & Women's Hospital Excellence Endowment, a fund that provides perpetual support to priority needs of the hospital. Ultimately, their generosity will be felt by the thousands of families who turn annually to Children's & Women's Hospital for care that preserves and restores health. In honor of their exceptional generosity, the lobby of USA Children's and Women's Hospital is named for the Furrs.

A member of the Alabama Healthcare Hall of Fame, Furr has served on numerous hospital committees and as president of the Clarke County Medical Society. Additionally, Dr. Furr has served on the board of directors and as chairman of the board of the Alabama Academy of Family Physicians, the Alabama State Committee of Public Health, the Alabama State Board of Medical Examiners, the Alabama Medical Directors Association and as president of the Medical Association of the State of Alabama, where he was the first USA College of Medicine graduate to hold that position.

Furr also holds faculty appointments at the University of South Alabama College of Medicine. He also has received numerous awards including Outstanding Teaching Resident, Outstanding Service Award and MASA's Membership Outreach Award.

In addition to his involvement in medical professional societies, he is the conference lay leader for the Alabama-West Florida conference of the United Methodist Church.

USA Commencement Parking and Shuttle Information:

For graduating students, there will be reserved parking in the parking lot located behind the Mitchell College of Business on Jaguar Drive. Admittance to the Physical Education Building is limited to graduating students only.

Handicapped parking will be limited but is available at the Mitchell Center parking lot for students, family and friends. Entrance to this parking lot will be from Old Shell Road only (behind the Mitchell Center). Proper tags must be visible for access to this lot.

Parking signs are posted throughout the campus, and shuttle service is available from posted areas. Directional parking signs will be displayed.

The shuttle service will run from noon-6 p.m.

Shuttle pickup and drop-off points are University Commons, Gamma Residence Hall parking lot, Humanities Building parking lot, Administration parking lot, Jaguar Drive, and the parking lot east of the Computer Science Building.