OUR Ambassadors
The OUR Ambassadors represent the Office of Undergraduate Research at official University functions, as well as at community events. The OURA's speak on student panels, assist in the recruitment of outstanding new students, attend USA Day, Move in Day, Welcome Week, and many other campus events. OURA's also perform high school and community outreach. This year the OURA's participated in Girls Exploring Math and Science (GEMS) events here on campus.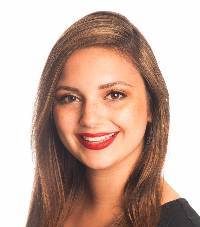 Elizabeth Bemis
Elizabeth Bemis is a senior Vocal Performance major and German minor at the University of South Alabama, where she is a John W. Laidlaw Scholar, Whiddon Scholar, and Presser Scholar. She has a particular interest in atonal vocal music, and has recently conducted research in this field. In 2013, she sang at the Kennedy Center as part of the Washington National Opera Institute. She has sung several operatic roles, including Edith in The Pirates of Penzance with University of South Alabama Opera Theatre, Käthchen in Werther with Mobile Opera, and Josephine in HMS Pinafore with University of South Alabama Opera Theatre. Upcoming performances include the role of Gabrielle in La Vie Parisienne with the USA Opera. Elizabeth is the President of the Student Organization of Academic Research, and Vice President of the Student National Association of Teachers of Singing group. She has placed at NATS competitions, including winning 2nd place in Junior College Women Classical, 1st place in Sophomore College Women Classical, 1st place in Freshmen Women Musical Theatre, and 1st place in Lower High School Classical divisions. Elizabeth serves as the music theory tutor at the University of South Alabama, and is thrilled to return to Mobile's Singing Children as an alum to teach music theory to Preparatory and Intermezzo Choirs.
---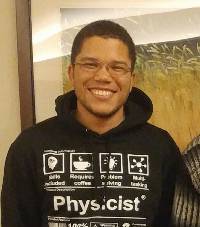 Kevin Ingles

Kevin Ingles grew up in a military family which meant moving a lot. He spent a total of ten years in Germany, and then moved to Florida in 2009 where he has been since. Kevin is a third-year mathematics and physics major, with a possible minor in Computer Science. He intends to go to graduate school and obtain his Ph.D. in theoretical physics, specifically in the area of particle and astroparticle physics. Kevin also has an interest in plasma physics. Along with becoming a professor, he also hopes to one day start his own research company focused on setting milestones on scientific and technological advances.
---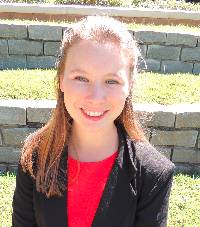 Ayla Oden
Ayla hails from Slidell, Louisiana. She is majoring in communications and minoring in English. Her future plans are to graduate in the Spring, and after that, it's still up in the air. I would just like to find a career in communications, advertising or public relations, in New Orleans.
---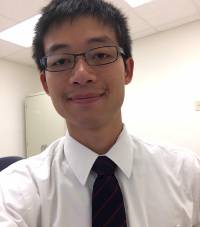 Phiwat Klomkaew

Phiwat Klomkaew is native to Chiang Mai, Thailand. His American hometown is Huntsville, Alabama. Phiwat is in his third year studying in Chemical Engineering while doing research with Dr. Silas Leavesley in hyperspectral imaging system. His future plans are Ph.D. in a discipline in Chemical or Biomedical Engineering. Phiwat's life's goal is to immerse in different cultures and go on fun adventures, exploring interesting places, around the world!