Pat Capps Covey College of Allied Health Professions
"The Pat Capps Covey College of Allied Health Professions is dedicated to the provision of the highest quality in basic medical sciences and health professional education to meet health care needs and to contribute to new knowledge through research."
---
News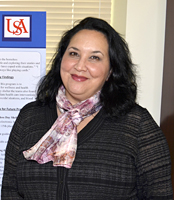 Faculty Forum on Engaged Scholarship Poster Presentation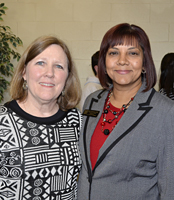 Grant funds High School Scholars and Science Laboratories
Mortar Board Names Top Professors for 2014
More News >
---
Allied Health Dean's Search
In August of 2015 Dr. Richard Talbott is stepping down as Dean of College of Allied Health Professions after more than 10 years of service. Dr. Talbott has done an absolutely superb job in serving as the Dean of the College, moving it substantially forward, despite a period of significant downturn in state resources. He also has been involved in multiple venues at the national level on behalf of the allied health professions, including serving on a task force for the Institute of Medicine. Thus, he is leaving a fine legacy, creating an excellent opportunity for his successor. Dr. Debra Davis has agreed to Chair the search committee that will be conducting a national search for his successor. They will be assisted by a search firm. Please forward potential candidates to Dr. Davis for review by her committee. Ronald D. Franks, M.D.
VP Health Sciences
Dean Candidates
Dean's Search Committee List
Allied Health Professions Programs
Academic Search Website
---
Annual Security and Fire Safety Report Statement
The University of South Alabama publishes certain crime statistics each year as required by the Jeanne Clery Act. This report is required by federal law and contains policy statements and crime statistics for the school. The policy statements address the school's policies, procedures and programs concerning safety and security. Three years' worth of statistics are included for certain types of crimes that were reported to have occurred on campus, in or on off-campus buildings and property owned or controlled by the school and on public property immediately adjacent to the campus. This report, along with more information, is available online at: http://www.southalabama.edu/departments/police/resources/fireandsafetyreport.pdf You may also request a paper copy from the University Police office located at 290 Stadium Blvd.