Advising

All students in the College of Arts and Sciences have an academic advisor. Your advisor is a valuable resource in helping you plan your future and be successful at USA. Get to know them!
Advising in Arts and Sciences
All freshmen, and students in most majors at all levels in the College, must be advised before they can register for classes. If you try to register on PAWS and find you have an Advising Hold, this indicates that you must meet with your academic advisor first, who can then remove the hold.
First Year Advising Center
If you are a freshman at USA, your advisor is a dedicated professional in the First Year Advising Center (FYAC). FYAC advisors have the expertise to get you started in the right courses at South, and are a great way to find academic support resources as well. (Note that a few freshmen are advised in their major department. These exceptions are Music, Drama, Fine Art, and Social Work majors.)
Advising in Your Department
If you have chosen a major and are not a freshman, your advisor is a faculty member who has been assigned to you by the Department in which their major is offered. This assigned advisor will meet with you by appointment to discuss degree/major requirements and assist in choosing courses that will be needed to complete your degree. Departmental advisors are typically assigned in the first two weeks of classes. You should meet with your advisor every semester to make sure that you are making the right choices and discuss any questions or problems that you may have experienced during the semester.
If you are not a freshman but have not chosen a major, you will be advised by a professional advisor in the Arts and Sciences Advising Center.
The Arts and Sciences Advising Center
The College of Arts and Sciences has a dedicated Advising Center with professional advisors to help you with specific issues, including advising for graduation, transient course support (courses taken at other institutions), help with major changes and your choice of major, and general academic-related issues you may have. The A&S Advising Center supports all A&S students, including freshmen and exploratory or undecided majors. Click to their page to make an appointment with an A&S Advising Center Advisor.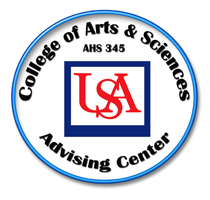 If you are a freshman and are undecided and have not yet chosen a major, you are classified as a General Studies major and are advised in the First Year Advising Center.
Advising for the Health Professions
If you are seriously considering earning a professional health profession degree after college, like an Medical Doctor, Pharmacy, Veterinarian, or Physician's Assistant degree, the University offers dedicated advisors to help you prepare for admission to these degree programs, regardless of your chosen major. To learn more or to make an appointment, visit the Pre-Health advising webpage.
We know that choosing a major is a significant decision in your life, and we want to help you to make the best one. If you are unsure of what you want to major in, please talk to your First Year Advising Center advisor if you are a freshman, or with one of the Academic Advisors located in the Advising Center. In addition, the Office of Career Services can help you find a major and career that is a good fit with your interests and unique abilities. Remember that if you are undecided about your major now, you can still make progress toward your degree as a General Studies major.
Also be sure to check out the Major Guide for A&S Majors.
Scheduling and Registering for Classes
Your academic advisor will help you put together a schedule that includes the necessary courses for your chosen major. Several factors need to be considered, such as your ACT or SAT scores (for freshmen), prerequisites for courses, course sequencing, and your course load, especially if you are working or have family obligations.
You will use PAWS to register for classes. To log in, you will need your Student ID number (J-number) and password.
Degree Works is a degree audit tool which works with all students whose Catalog (Bulletin) year is 2012-13 or later. For most students, your catalog year is the Bulletin for the academic year you started at USA -- if you are unsure about your Catalog year, please talk to your academic advisor.
Degree Works will allow you to easily see how the courses you have taken are making progress toward your degree. It will also allow you to calculate your possible future GPA under various scenarios, to plan your future courses, and to run "what if" scenarios to see how changing your major or minor would affect your academic progress.
Using Degree Works is easy and it can be accessed through PAWS. The Registrar's Office provides a user's guide for Degree Works.
If your catalog year is 2011-12 or earlier, you will use PAWS instead of Degree Works to access the courses you have completed, and to conduct degree evaluations and what-if analyses.
Instructions on how to conduct a degree evaluation using PAWS are available here.
PAWS is the Personal Access Web System for students and faculty at USA. PAWS allows you to register for classes, view your student account information, view your class schedule, conduct a degree evaluation, and do many other things. You will access PAWS with your Student ID and password.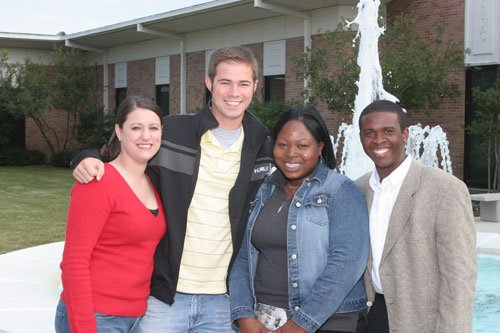 Remember:
- If your catalog year is 20123 or later, you will use Degree Works for degree evaluations (you will still use PAWS for other functions like registering).
- If your catalog year is 2011-12 or earlier, you will use PAWS only.
At the start of each term, there is a brief window, usually 2-3 days, to add or drop classes on PAWS. After the Add/Drop period has closed, you can still withdraw from a course using PAWS until the drop deadline. However, withdrawing from a course after the Add/Drop period results in a "WD" record on your transcript. The drop deadline to withdrawal from a course is typically in the ninth or tenth week of a regular term (earlier in summer terms). Keep up with important dates in Jag Traks (the registration guide) or at the Registrar's Office. After the drop deadline, you cannot withdraw from a course without the approval of the appropriate college dean.
Talk Before You Drop!
Before you drop a course, talk with your instructor, academic advisor, and/or a representative of the Office of Financial Aid. There are several reasons to do this:
First, many courses are taught infrequently, so dropping a course may delay your chances of graduating on time.
Second, many scholarships, including all university scholarships, require that you have a minimum number of credit hours in a given semester, so dropping a course could cause you to lose your financial aid.
Third, multiple "WDs" on your permanent transcript can send the wrong message to prospective employers or graduate schools.
Fourth, you may not be doing as poorly in a course as you may think -- talk with your instructor to clarify your academic situation before you drop.
Don't abandon your course! A grade of "F", "F*", or "U" is recorded for a course abandoned without an official drop.
If you are considering taking courses at another college or university while still enrolled at USA, please check with the A&S Advising Center to insure the credits will transfer, and to get the appropriate Transient Credit Approval form. Note that generally, courses in the major area of concentration cannot be taken elsewhere.
The Transient Credit Approval form will indicate that you are a student in good standing at USA (have at least a 2.0 GPA), and it will list the course(s) you plan to take at the other institution as well as the equivalent USA course(s). Once processed, a copy of the Transient Credit Approval will be sent to you to submit with your application to the other institution and to the Registrar's Office at USA. It is your responsibility to ensure the Transient Credit Approval form is received by the other institution.
Students should allow a minimum of 2 weeks for the A & S Advising Center to process the Transient Credit Approval request.
After completing the course(s) at the other institution, you must request that institution to send an official transcript to USA or else the course(s) will not appear on your USA transcript.
If you have had academic difficulties in a course, for most courses you can repeat the course and request a grade replacement. Under this Grade Replacement Policy, if you have repeated a course, you may request that your earlier grade not be used in the calculation of your USA grade point average.
Before you repeat the course, make sure that it is eligible for grade replacement! Certain courses are not eligible for grade replacement, including independent or directed-studies courses, PE courses, and special topics courses. You may apply for grade replacement for only three courses while at USA, and must request the replacement while you are still an undergraduate student. Be aware, however, that the original course grade will remain on your transcript and graduate and professional programs may recalculate your grade point average with no grade replacement for admissions decisions. Consult the USA Bulletin for details on Grade Replacement, and talk with your academic advisor.
Click here for a Grade Replacement Application form
Academic Bankruptcy is an opportunity to start over with a fresh GPA.
If you have run into severe academic problems, the advisors at the Advising Center can discuss with you the option of declaring academic bankruptcy. If you are working on your first bachelor's degree, have been out of school for at least one calendar year, and are ready to readmit, you might consider taking this step.
If you declare academic bankruptcy, any courses that you have passed at South will not count toward your degree requirements, but will remain on your academic transcript. Transfer courses will still count toward your degree and are not affected by declaring academic bankruptcy.
Be aware, however, that the bankrupted courses may still count in the determination of your cumulative GPA when applying to professional or graduate schools.
This decision is a one-time chance to begin again, but once you declare bankruptcy, you cannot change your mind. That's why you must meet with your advisor to discuss the implications of this decision.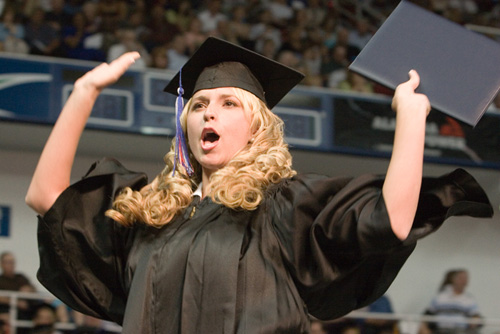 Students must apply for graduation at the Registrar's Office approximately 7 to 8 months prior to completion of all degree requirements. Deadlines for applications are published in the Bulletin. A fee is due at the time of application.
The Advising Center does the official graduation check for Arts and Sciences majors after you apply for graduation. You will receive an e-mail from the Advising Center asking you to come to the Advising Center where an academic advisor will go over your graduation check sheet with you. This check sheet will also be mailed to your permanent address during the term prior to your last semester. It will list the remaining courses and hours needed to complete your degree. If you have questions about the remaining courses, contact your advisor.
See your assigned advisor on a regular basis to avoid surprises on your graduation check sheet.
The Lowdown is an important source of information for all USA students. It includes detailed information on many topics, including academic topics such as:
Final Grade Grievance Procedure