Electronic Research Administration
Introduction to Evisions Research Suite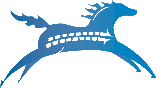 Sponsored Project Administration will begin deployment of a new electronic research administration (eRA) system in July 2016. Evisions Cayuse SP and 424 are components of the Evisions Research Suite which will allow full electronic routing and proposal information at the University of South Alabama. In late 2016, the system will provide electronic transmission of proposal submissions formerly sent via Grants.gov.
Evisions Research Suite is an investment in the research enterprise at the University of South Alabama. A few of the benefits of engaging a new eRA system will be electronic transmission for proposal approvals, routing history and status, all proposal parts in one "electronic file", inclusive post-award activity, and a repository for proposal and award data.
At USA, Evisions Research Suite has two modules: Cayuse SP and Cayuse 424.
Cayuse SP is the proposal and award administration module that will replace the paper Transmittal Sheets. SP will electronically route proposals for necessary University approvals, monitor proposal status, and interface with post-award activity. All proposals at the University of South Alabama will begin in SP whether submitted electronically or by an alternate method. It is not, however, a submission module.
Cayuse 424 is the module through which most federal grant proposals can be created, reviewed for sponsor requirements, and electronically submitted by SPA. The 424 module is connected directly with Grants.gov. Proposals are checked throughout development for compliance and when submitted, travel quickly to the directed Federal agency.


***Evisions Cayuse 424 Training will be coming in Spring 2017***